The Greatest Showman: A Review
Take a look at what I thought of The Greatest Showman!
I was finally able to watch The Greatest Showman! I've been waiting for this movie ever since I saw the trailer in the theaters. And I gotta say, the movie delivered.
It was a spectacular musical inspired by Phineas Taylor Barnum, or PT Barnum for short. I went to watch this show without any idea who PT Barnum was, so I can't comment on how accurate this musical biopic was.
The songs and musical numbers was truly a spectacle. A Million Dreams, the young Barnun portrayed by Ellis Rubin, and performed by Ziv Zaifman (young PT Barnum singing voice), Hugh Jackman, and Michelle Williams, made me tear up. And it was only the start of the movie!
I truly loved the songs, with the emotional song of Tightrope, Never Enough, sung by Loren Allred and Jenny Lind portrayed by Rebecca Ferguson, the love song Rewrite the Stars by Zac Efron and Zendaya, the redemption song From Now On by Hugh Jackman, and so much more! But the song that truly had an impact on me was This is Me, performed by Keala Settle.
It was such an awe-inspiring song performed by such an amazing singer. And the way she teared up when she sang: This is brave. This is bruised. This is who I'm meant to be. This is me. Such an emotional moment. The message to stop being ashamed of who you are (which is such an important theme in the movie) really connected to the viewer.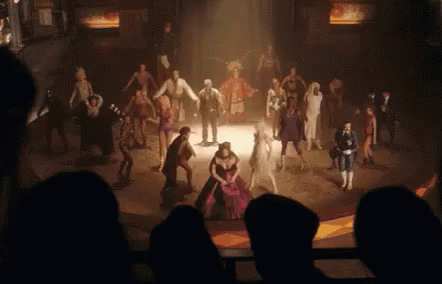 However, while the musical numbers are the highlight of the show, I found the story quite…lacking. The movie focused on Barnum's journey on making his dreams come true. And on the road towards his success, we witness the pits and downfall that comes with it, losing his family and the circus, and the scandal with Jenny Lind.
What the movie failed to explore is his relationship with the circus. (WARNING! SPOILERS AHEAD) So when we get to the part where he starts to focus more on Jenny Lind instead of the circus he started and left it to Carlyle, played by Zac Efron. As a result, it didn't leave much of an effect to me. I didn't get to see the relationship between them. It wasn't such a touching moment when From Now On was performed on screen, where Barnum's circus troupe came to comfort and cheer him up because the relationship wasn't established. The only times we get to see Barnum interact with them was when he recruited them and a few lines exchanged in the duration of the movie.
Over all, I'd still recommend this movie. With such crowd-pleasing visuals and songs to enjoy, I don't regret the fact that The Greatest Showman was the first movie I have seen in the theaters this year.