4 Reasons Why You Should Be Watching Black Mirror
(Nose)Dive into the scary realistic drama Black Mirror and know why it's a show you shouldn't miss.
With four seasons strong, Black Mirror is television's most compelling series to date. What started as a British TV phenomenon is now on the innovative tv platform Netflix where more people can watch the show and get hooked. Inspired by similar shows like The Twilight Zone, Black Mirror tackles shocking twists and turns about the modern life with media and technology.
Recently there has been a lot of hype around the show because of its new season premiere. But is it really worth the excitement? As someone who is not really into futuristic or sci-fi series, I can say the show is pretty addicting because I binge-watched the whole 3 seasons in 3 days.
Creator Charlie Brooker said that the scariest thing about the show is not the advancements itself but its negative effects but the people itself who get sucked into the dark hole of social media and technology.
If you're looking for reasons to persuade you to watch the show then here are the top reasons why you should be watching Black Mirror now!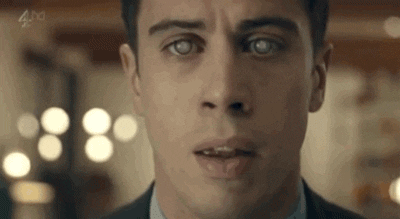 1. Mind-boggling stories
Some episodes are written by different writers which means a whole set of different perspectives of what the future or the alternative present may look like. The way these stories are told and filmed is what makes Black Mirror a must-watch show.
2. Great cinematography
Each episode has a different storyline with a different actors but the very consistent thing about Black Mirror is its eye for cinematography. All the scenes are carefully put together to make clean crisp aesthetic that is noticeable throughout the show.
3. Makes you think deep
With realistic stories that tackle possible scenarios in the future, watching the show can make you think or analyze your own actions when it comes to technology and social media. It helps reevaluate yourself and even others to prevent the twisted fate the characters of the show experience.
4. Makes conversations interesting
Once you're hooked you just have to find someone else who watches it. Black Mirror is the type of show that is best discussed with people or friends. This way you can hear others interpretations and compare them with your own. It's like seeing the show with fresh eyes that widens the perspective of the show or episode.
Just recently on December 29, 2017 the show released its new season with six new episodes. The show's producers say that the season has "more hope" and happiness than the others but we have yet to find out.
So go watch the latest season on Netflix now! You'll be looking like this once you've deep into the world of Black Mirror:
Promise, you won't regret it.